SERVICES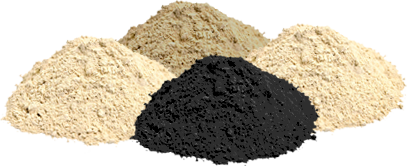 Additives for extraction of oil, gas and water.

Sealant additives.

Sand casting additives

Consulting and solutions in your sand casting processes.

Iron and food pelletizing additives.
Cat litter.

Personalized post-sale support in all categories.

Laboratory analysis for API and Foundry Specs.

Product customization according to your process needs in every category.

Customizable logistics and packages.